Have made the most of my unexpected day at home by doing organised stuff. And now that I've done that, it's time for some silly photos.
First and Last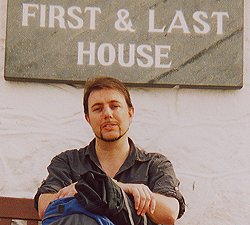 At the First and Last House by Land's End with the bastard great rucksack.
Onwards, ever onwards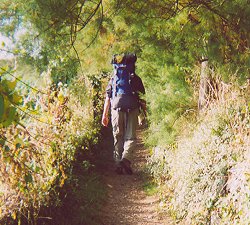 Didn't know this one was being taken, or I'd have swung my arms in a more martial manner…
Rest break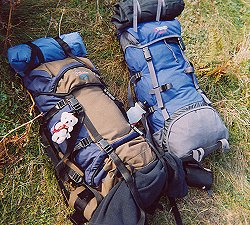 It was always a pleasure to get the blasted things off and leave them in the care of Brown William bear.
Furthest South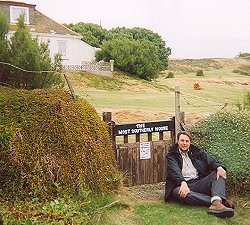 Outside England's furthest south (guest)house on the Lizard Peninsula. Looking happy because the rucksack's being driven to next destination.
Which way now?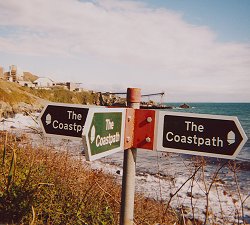 Navigation is easy on the South West Coast Path as the numerous waymarks mean the correct route is alway obvious…
Attack of the Triffids
Dwarfed by the leaves in the tunnel of giant Gunnera at Trebah Gardens, during the rest week after the walk.
Arse!
No further explanation needed, I feel…