I made a last-minute visit to Tesco earlier today and found the managers up step ladders and sitting on top of the veg displays, taking down all the decorations so that when the store reopens (presumably on Boxing Day) all that Christmas stuff is firmly in the past, where it belongs. So I thought I'd write this:
A Christmas poem, with illustrations, by Andy Darley, aged 37 and three quarters.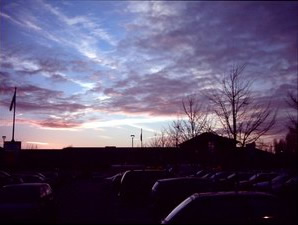 'Twas the night before Christmas and Tesco was packed
I'd hoped to avoid it but finally cracked
Veg canelloni and tortilla chips
Green & Blacks' finest puts weight on my hips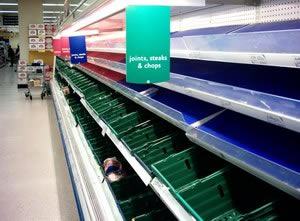 The meat aisles were bare – all the joints had gone
If you wanted a turkey you'd find there were none
And all 'round the store the managers ran
To pull down the tinsel according to plan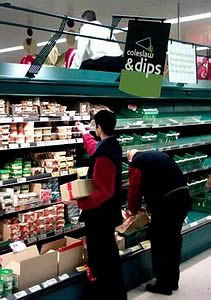 Decorations vanished, the season deposed –
For Tesco it ended the moment they closed
It's all about profit, the year's highest sales
Compared with all that, the Nativity pales.