My vague potterings were interrupted last lunchtime by a cat's cradle of blue tape across the road in my path, cordoning off (among other things) the scene of a shooting the night before and the restaurant where I'd been planning on eating.
Police were still there in numbers, even though the shooting actually happened on the previous evening, and at one point a group walked line abreast, peering at the tarmac for kloos. They looked bored, like 14-year-olds on a geography field trip.
It was a bright sunny day, and nobody felt like hurrying so everyone was content to watch them quietly, apart from one irate truck driver who'd had to do a u-turn in his articulated lorry and wanted the world – or, at least, that part of it in a tall hat directing traffic – to know about it.
I ducked into an overpriced curry house for lunch instead (very small portions) where I tipped without checking the bill first, thereby failing to notice that service was included.
Here be pics.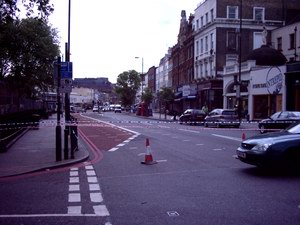 Downer
Upper Street is taped off and empty at the busiest part of the day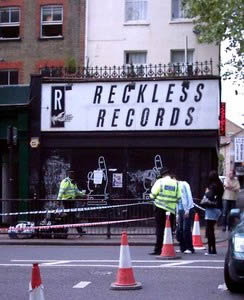 You're fingered, sonny
By now, most of the police had nothing more challenging to do than answer questions from the public.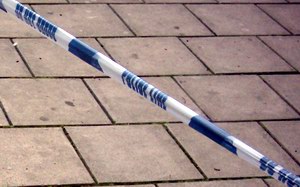 Blue tape
Lots of this stuff everywhere.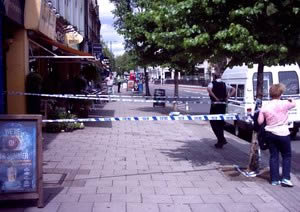 Pounding the pavement
A few people got past, but mostly the businesses behind the police line were stranded and closed.
Edit: An arrest has been made.