From Guido (although it's apparently been doing the rounds before he picked it up) comes this notice at Notting Hill Tube station: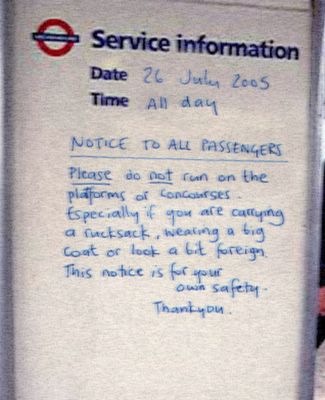 Notice to all passengers:
Please do not run on the platforms or concourses. Especially if you are carrying a rucksuck, wearing a big coat, or look a bit foreign. This notice is for your own safety. Thank you.