So it seemed to me that I post a lot of links on Twitter and Facebook, and off they quickly go into the aether, never to be seen again. Meanwhile, once a week, I pore over the Webdesigner Depot 'favourite Tweets'post, bookmarking practically everything in it. And so an idea formed.
Not sure how long I'll keep this up – a week, maybe – but what the heck. In this post, a couple of big-hit viral videos, some righteous anger about the bankers, local news from north Norfolk and north Hertfordshire, music from Big Country, Mari Wilson and the Grand Ole Opry, and the incomparable Lady Chablis.
News
Tony Robinson asks if bankers are human: http://www.bbc.co.uk/news/uk-politics-18642323. A most splendid rant on BBC Question Time. Sadly, not much of a cunning plan to fix it all.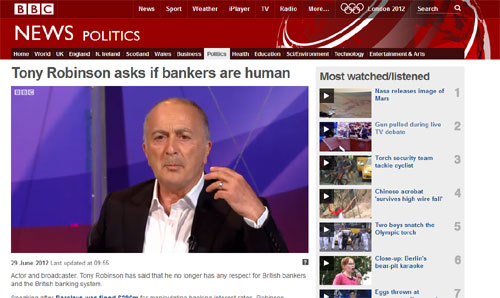 Hitchin Town FC's Position on Top Field: http://www.aboutmyarea.co.uk/site/content.asp?area=122&type=0&story=225962. A sorry mess…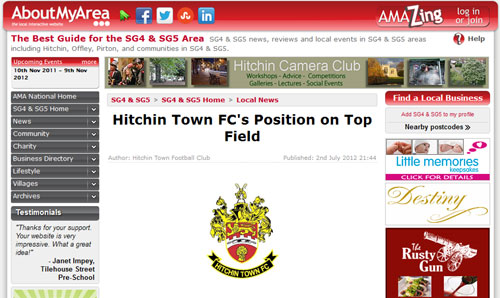 Features
This is our planet

Point Break: stranded on a spit: http://www.northnorfolknews.co.uk/news/point_break_stranded_on_a_spit_1_1427950. My ex-colleague Steve Downes goes back to nature.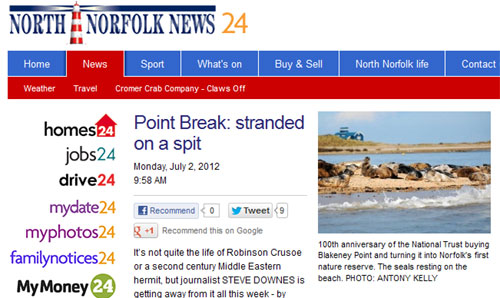 The story of the o w l sweater: http://katedaviesdesigns.com/2012/07/08/the-o-w-l-sweater-a-design-story/. A tale of big business ripping off small enterprise.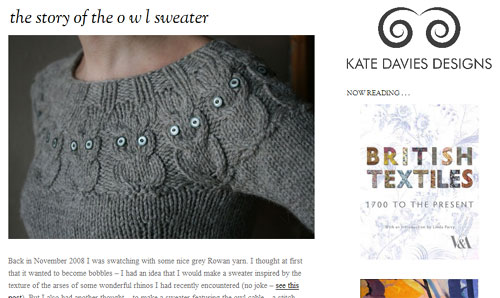 Cool stuff
A Conversation With My 12 Year Old Self: 20th Anniversary Edition

Words of Wisdom: Feynman to the Rescue! http://school.failblog.org/2012/07/04/homework-class-test-words-of-wisdom-feynman-to-the-rescue/. The great iconoclast with advice that is excellent in all respects – except its implications for classroom management.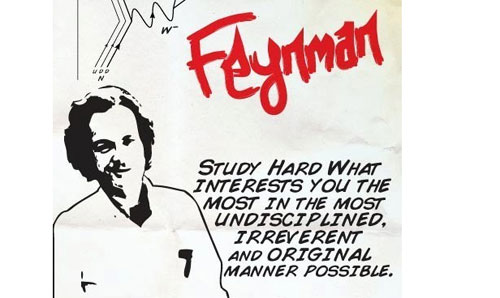 100 Riffs (A Brief History of Rock N' Roll)

Online
July 9th: Internet Doomsday – How To Prevent And Save Your System: http://www.hongkiat.com/blog/preventing-dnschanger-malware/. If this was going to affect you, you'd know it already.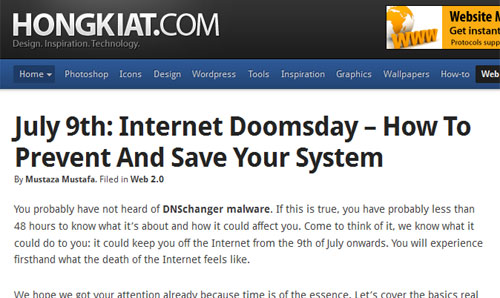 Fury after Facebook messes up smartphone users' address books: http://nakedsecurity.sophos.com/2012/07/03/facebook-address-book-smartphone/. Facebook does it again.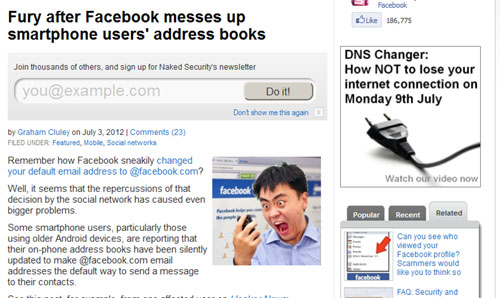 Music
Charlie Daniels Band "Devil Went Down to Georgia" – Grand Ole Opry: A master at work.

BIG COUNTRY LIVE – FIELDS OF FIRE 1995: RIP Stuart Adamson.

Mari Wilson awesome Live version of "Cry Me A River": http://www.youtube.com/watch?v=muJkEjUXMDE. The Neasden Queen of Soul at her spine-tingling best.
Retweets
Right, now how long until someone starts selling boxes of Higgs Bosons on eBay.

— Chris Warren (@Ixalon) July 4, 2012
.@alanbaldwinf1 It's the only way the kids will get excited about it… "CERN confirms discovery of the OMG WTF particle."

— Will Buxton (@willbuxton) July 4, 2012
Life is always a test, when things go wrong TWO TEARS IN A BUCKET MUTHA FU*K IT! Cry and solve it.Move on, it will happen again. CRAVE IT!

— theladychablis (@theladychablis) September 24, 2009