So. Back intact from snow-hit Norfolk into a world where all politicians are decent and noble and honorable, and all journalists are filthy lying bastards. Which is distinctly confusing when you've spent your entire adult life being one or the other or sometimes both similtaneously.
We found out about Greg Dyke's resignation from a TV showing BBC News 24 in the BBC Shop in Norwich – a treasure-trove of DVDs and videos of every sitcom and drama you ever saw and a few you'd forgotten. We saw the headline as we walked in and the manageress saw our reactions. She was almost beside herself with fury, and had been consoling herself by logging into the main BBC inbox and reading the e-mails flooding in defending the corporation. I don't doubt for a moment that if the demonstrations by staff spread to Norwich, she would have been one of the first out there.
On the higher education debate, I have resisted the temptation to send Nick Brown the traditional thirty pieces of silver – at least in part because where do you get silver pieces from these days?
One of my claims to fame is that I was thrown out of the Norwich Labour Club while enjoying a pint with friends because my politics didn't fit. I'd love to be a fly on the wall there at the moment, though, what with Norwich North MP Ian Gibson leading the tuition fees rebels and Norwich South MP Charles Clarke leading for the government…
The main reason we were in Norfolk was to visit the City's only Michelin-starred restaurant, Adlard's – a Christmas present to me from . It was rather spectacular as meals go, although because I was driving I had to steer clear of the legendary wine list.
The best thing about it was the space – the tables weren't crammed in on top of each other and you weren't forced to listen to your neighbours' conversations or experience the sharpness of their elbows.
Having said that, our neighbours had what you might call entertainment value – they were a party of surgeons being entertained by a couple of medical equipment sales reps who were, it appeared ex-surgeons themselves, and possibly ex-colleagues of some of the still-active specialists. I don't know what they're like as surgeons, but many of them were extremely skilled raconteurs and I was royally entertained by their descriptions of the perils of snowboarding and of how one of them won £4,000 on the National Lottery Live show after being paired with Bobby Davro in some strange competition.
Less pleasant – but no less compelling in an 'ick ick ICK' sort of way – was the enthusiastic discussion of vein strippers and the hard sell of a particular type of vibrating scalpel that apparently doesn't heat up so much in use and therefore produces far less smoke and burnt flesh.
It's amazing what you learn over dinner…
And now the inevitable photos: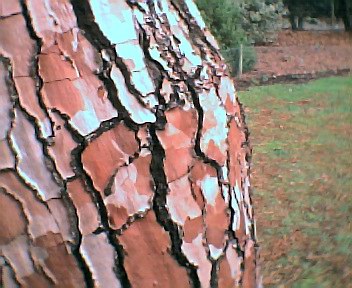 Pine bark at RHS Wisley, which we visited last Sunday to buy cacti and have a quick stroll round the gardens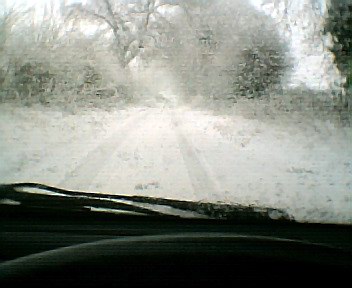 Driving in Norfolk was an interesting challenge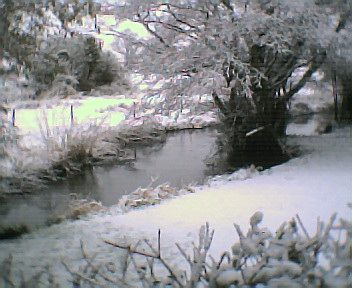 The River Bure flowed through the bottom of the garden of the cottage we rented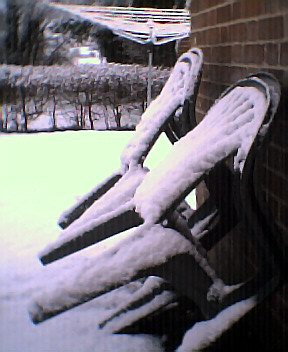 Some of the leisure facilities were used less than others…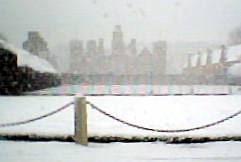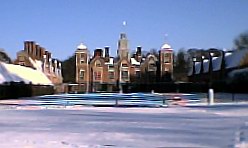 Blickling Hall in the driving snow, and a day later in the sun.